English: Improv 1: Managing in the Moment
Overview
Course Content
Requirements & Materials
Overview
English: Improv 1: Managing in the Moment
Course Description
Apply improvisational techniques to develop skills for leading dynamically, thinking on the spot, speaking with conviction, and taking risks and being flexible. In this course, you will learn strategies to think creatively and push through personal boundaries to actively communicate in English. Experiential activities are intended to provide everyone with essential communication skills to navigate improved relationships with colleagues and clients. This course builds confidence and a personal sense of power by providing skills to deal with the unexpected. You will also discover personal strengths, while relieving stress and promoting laughter, giving participants new ways to collaborate with others.
Course Content
DESIGNING THE FUTURE WITH IMPROVISATION
HOW TO BE A BETTER LISTENER
BODY LANGUAGE SHAPES WHO YOU ARE
FINDING AN ENGLISH-SPEAKING ROLE MODEL
Requirements & Materials
Prerequisites
Materials
Required
A computer and stable internet connection to access virtual meetings and course material
Provided
Instructor will provide course materials online
Session Details
There are no sessions scheduled at this time. Please check again later.
Who Should Attend
This course is for professionals from any discipline seeking to advance their essential skills:  communication, cross-cultural competence, teamwork, collaboration, problem-solving, and leadership. This course is designed for non-native speakers of English at intermediate to advanced levels.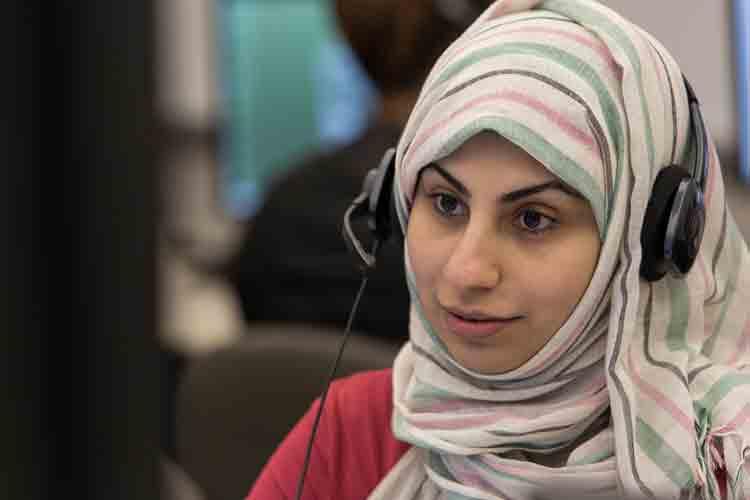 What You Will Learn
Production of improvisational speech acts - "speaking on the spot"
Improved clarity of communication with advanced English rhythm and intonation
Active listening skills through formulated responses
Appropriate communication choices applied based on situational analysis
Additional Essential Skills: Managing communication breakdowns with coping strategies; leading and following others with confidence and enthusiasm; collaborating in pairs and teams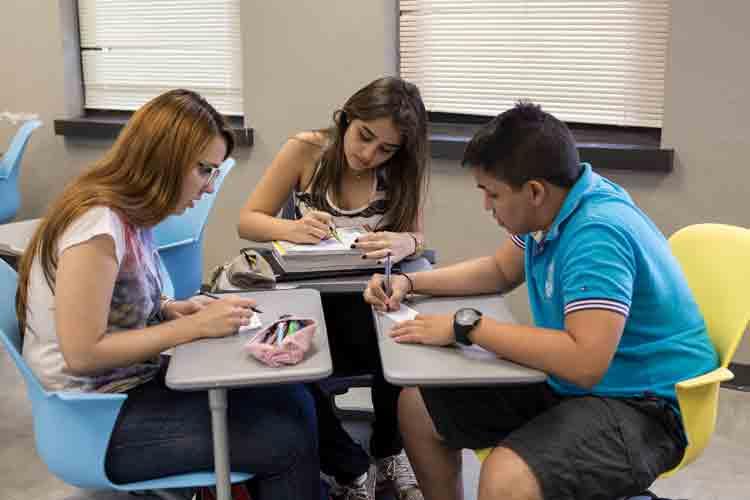 How You Will Benefit
Make yourself better understood by managing your language production.
Generate respect by assimilating ideas and responding to those ideas straight away.
Use nonverbal techniques to engage colleagues' attention and focus a group.
Increase the "energy-level" of colleagues in any work situation.
Display confidence and leadership by self-negotiating discomfort and uncertainty when speaking.
Develop workplace resilience and stamina through self-reflection mentally, emotionally, and physically.
Taught by Experts in the Field

Grow Your Professional Network
An excellent experience in learning a second language because of methodology for academics and success. In addition, you gain knowledge about other cultures through personal sharing with other classmates.
- Sandra Naranjo Betancur
TRAIN AT YOUR LOCATION
We enable employers to provide specialized, on-location training on their own timetables. Our world-renowned experts can create unique content that meets your employees' specific needs. We also have the ability to deliver courses via web conferencing or on-demand online videos. For 15 or more students, it is more cost-effective for us to come to you.
Save Money

Flexible Schedule

Group Training

Customize Content

On-Site Training

Earn a Certificate
Learn More